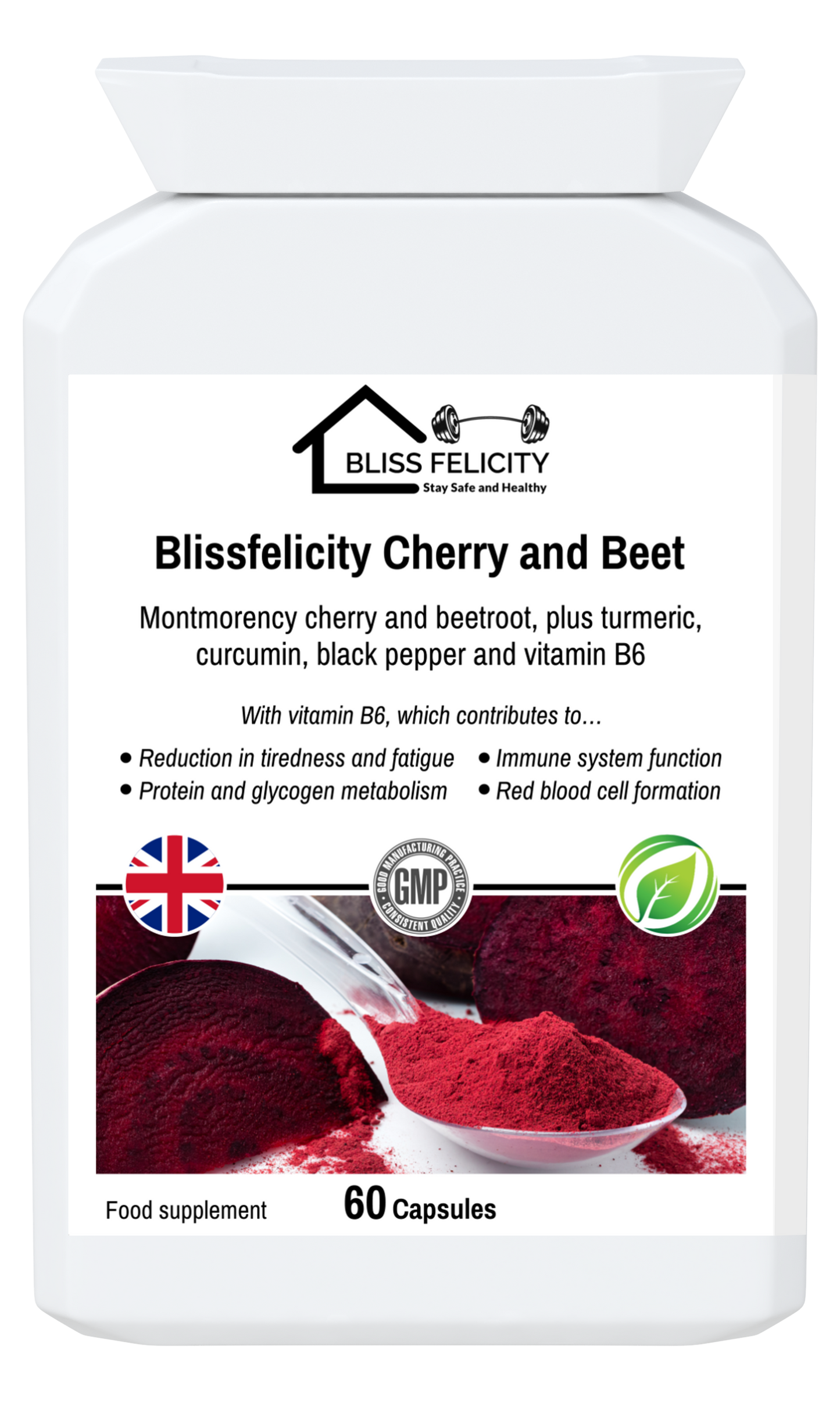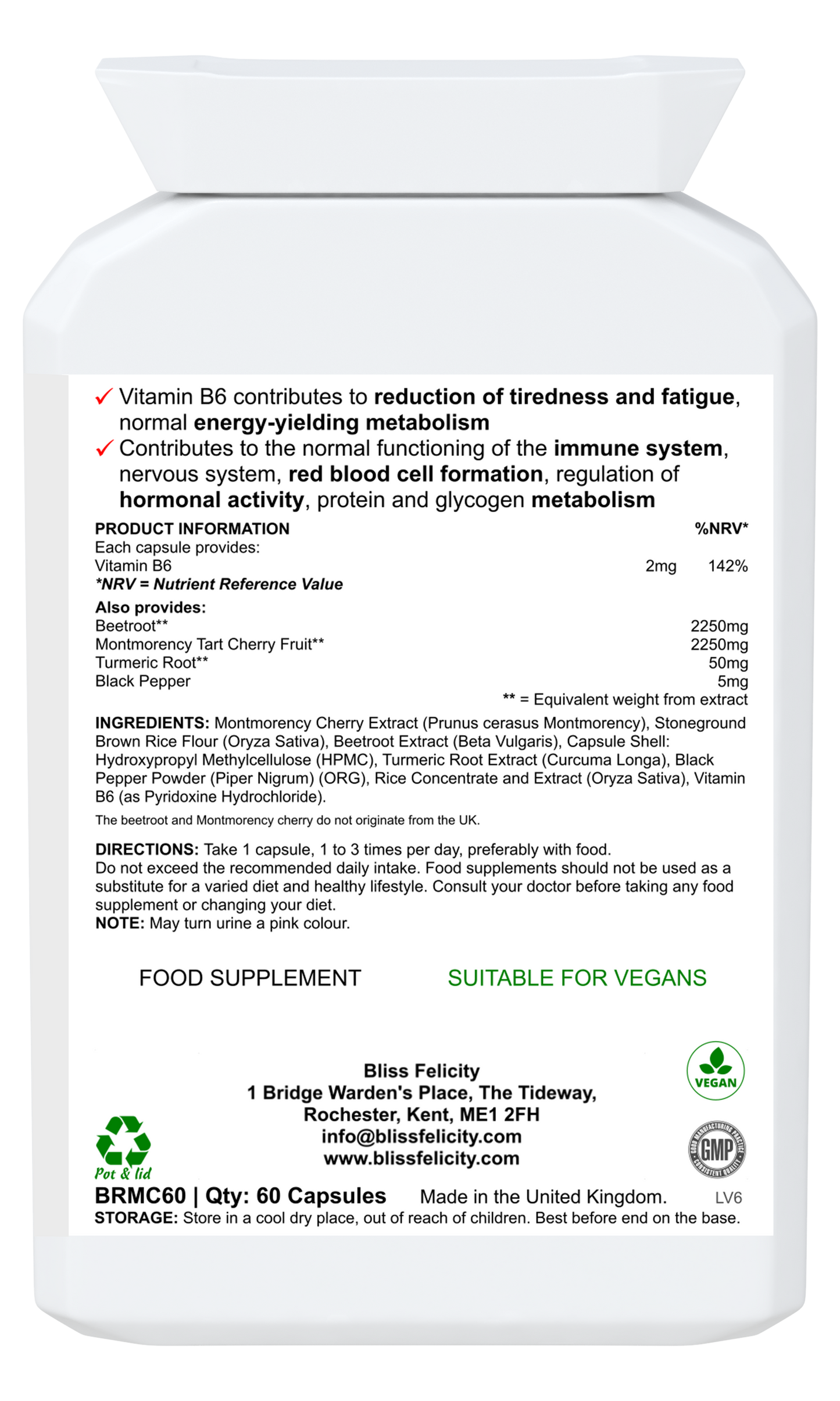 This unique supplement combines beetroot with Montmorency (sour) cherry, to provide a concentrated formula - 4500mg per capsule.

These potent ingredients are then complimented by the addition of three nutritive allies in the same formula - vitamin B6, black pepper and turmeric (95% curcumin).

Particularly popular with athletes, this combination food supplement offers those who place high demands on their body a winning combination for support of energy levels (the reduction of tiredness and fatigue), energy-yielding metabolism, immunity, red blood cell formation, the nervous system, hormonal activity, protein and glycogen metabolism and more.